Off highway heavy duty
Delo® TorqForce FD
SAE 60
available as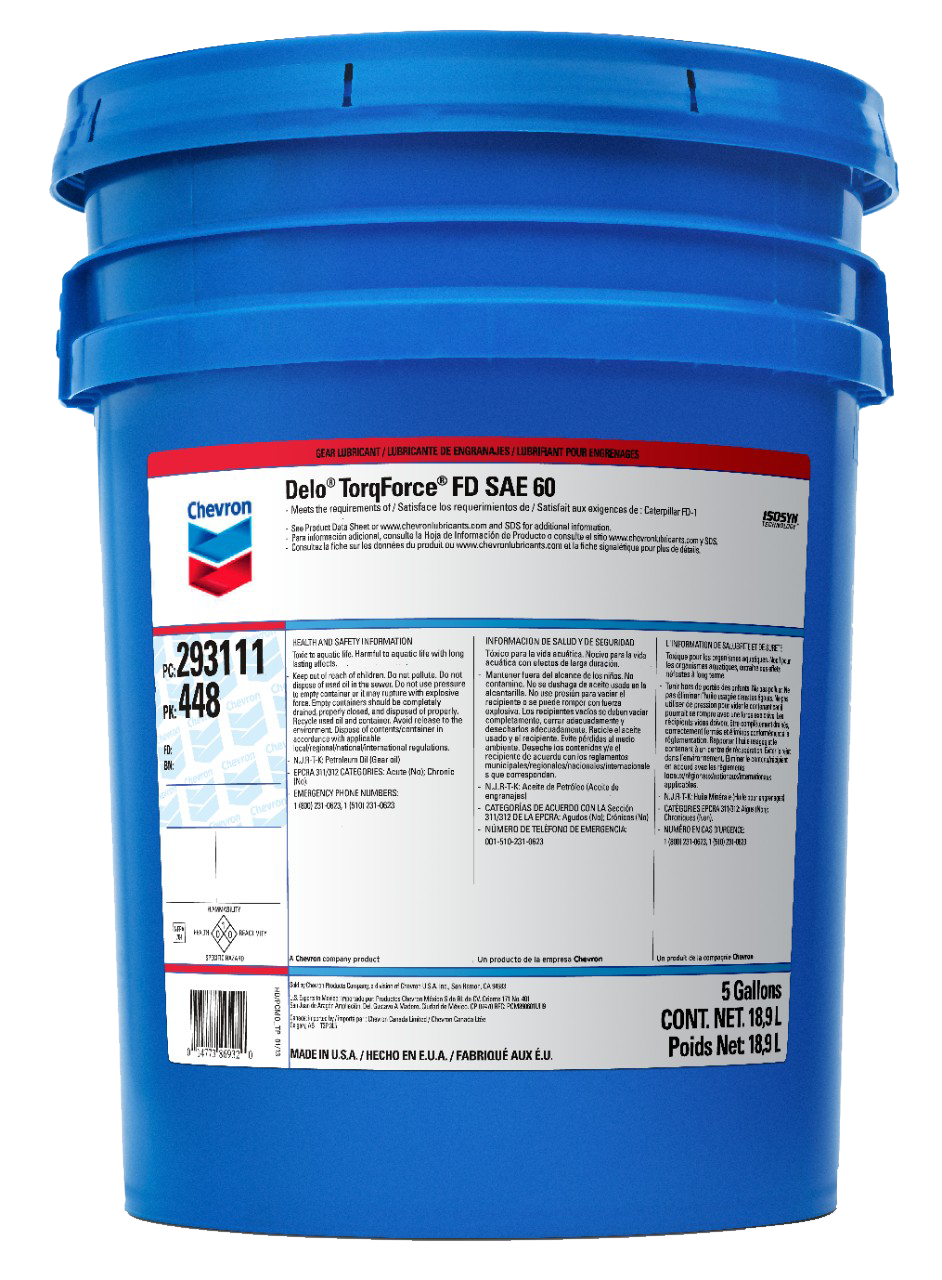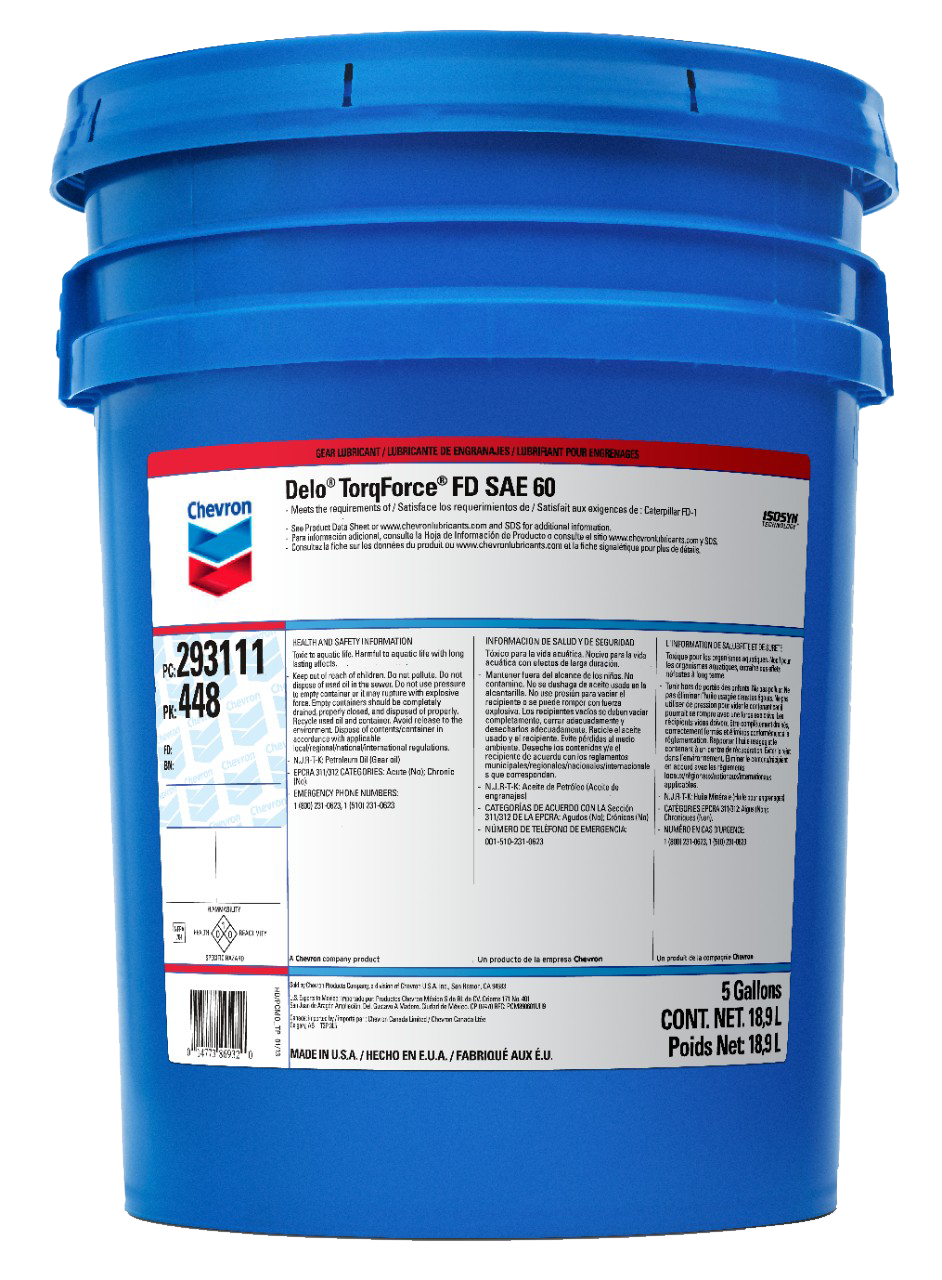 Off highway heavy duty
Delo® TorqForce FD
SAE 60
available as

Delo® TorqForce® FD SAE 60 is a premium heavy-duty gear lubricant specifically designed for use in final drives and axles of modern Caterpillar off-road equipment operating in severe service, where fluids meeting the Cat FD-1 specification are recommended.
Where to buy ›

Certified clean - ensure your lubricants meet OEM cleanliness requirements to help you minimize downtime, reduce maintenance costs and extend equipment life.

Lubricating final drives in heavy equipment: It pays to follow the right specifications

FD-1 versus TO-4 for heavy-duty final drives: What's the difference?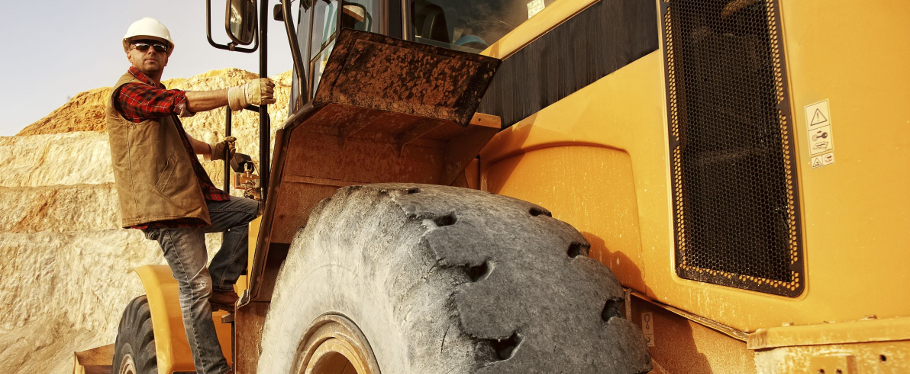 Consolidation without compromise: A single solution for light-duty equipment
Fast facts
Supported equipment types


Delo TorqForce FD SAE 60 delivers value through:
Maximizes equipment life in severe service
Advanced additive system minimizes wear in heavily loaded gears and bearings by forming a strong protective layer on metal surfaces under extreme service conditions. 
Prolongs oil life
Extremely high thermal and oxidation stability protects against viscosity increase and deposit formation. Drain interval of 4,000 hours is recommended (compare to typical 2,000 hour drain interval for Cat TO-4 fluids).
Minimizes unscheduled maintenance
Effective rust and corrosion inhibitors protect final drive components. Good viscosity characteristics at low temperatures ensure rapid oil circulation on start-up, preventing premature component wear. 
Excellent foam protection
Works to avoid fluid loss due to foaming. 
Long equipment life
Fluid film with special additives helps protect metal surfaces against pitting, scuffing and wear, even under severe operating conditions of high temperature and high load.
Warranty Plus protection
Bumper-to-bumper warranty protection from the engine to the drive train. Payment for Chevron lubricant-related damage to your equipment, including parts and labor.1
• Final drives, axles, differentials and front wheels of Caterpillar equipment where Cat FD-1 performance fluid is specified. It is not suitable where a common
sump is used for lubricating final drive gears, and immersed brakes or clutches.

• Caterpillar Mining and Aggregate Haul Trucks
• Caterpillar Wheel and Track Mining Loaders & Dozers
• Caterpillar Wheel Scrapers
• Caterpillar Wheel and Track Fellers
• Caterpillar Wheel and Track Skidders
• Caterpillar Knuckleboom Loaders

Delo TorqForce FD SAE 60 meets or exceeds the
Caterpillar FD-1 specification.

Delo® XLC Antifreeze/Coolant
Delo® Syn-Gear XDM SAE 75W-90
Delo® Syn-Gear XDM SAE 80W-140