Transmission/Gear oils
Delo® Syn-Trans HD
SAE 50
available as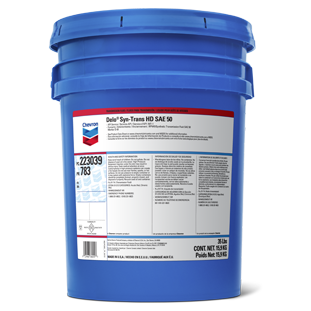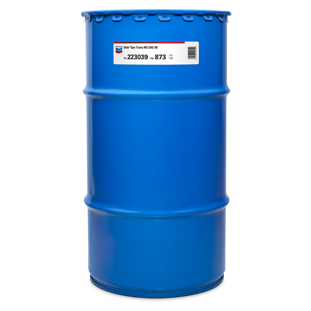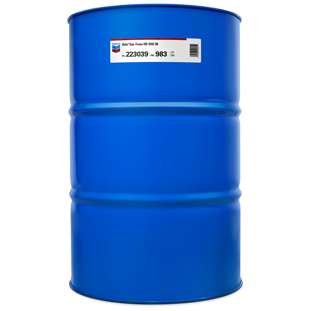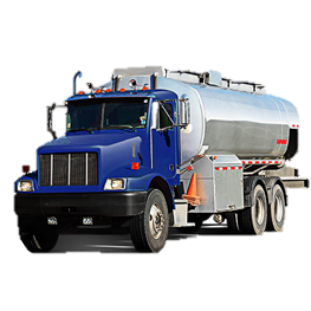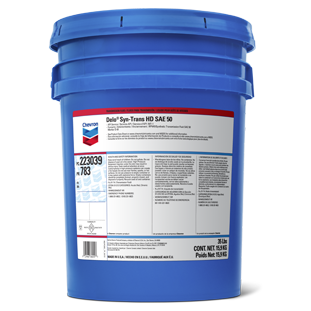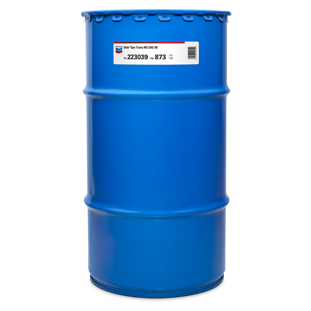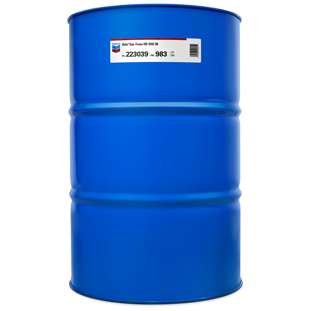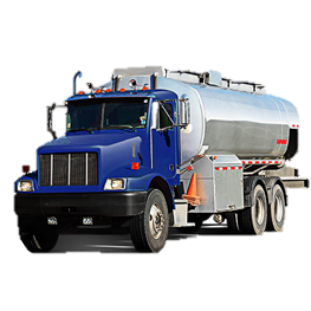 Transmission/Gear oils
Delo® Syn-Trans HD
SAE 50
available as

A heavy duty truck manual transmission fluid formulated to deliver outstanding protection against gear wear and all-weather, year-round performance. Allows easy shifting in extremely cold weather. Proven extended drain capabilities. 
Where to buy ›

Certified clean - ensure your lubricants meet OEM cleanliness requirements to help you minimize downtime, reduce maintenance costs and extend equipment life.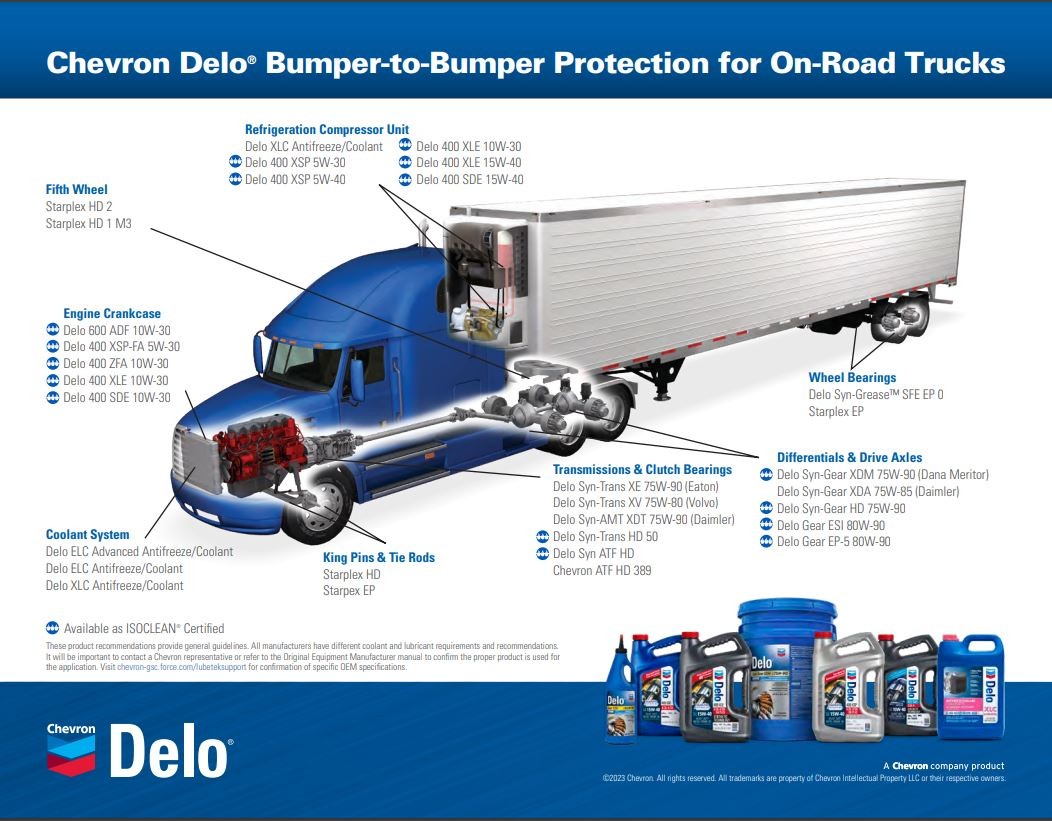 Delo Syn-Trans HD SAE 50 will help keep the differentials and drive axles in your full fleet running smoothly.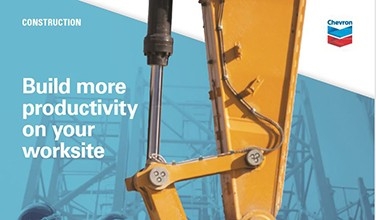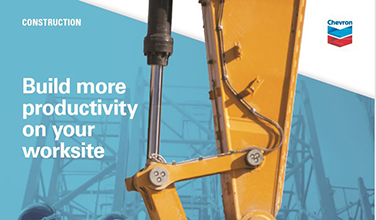 Lubricants for the Construction Industry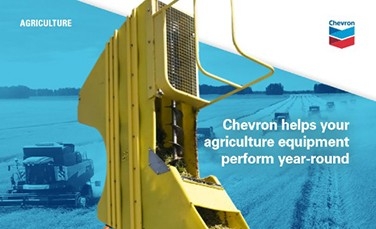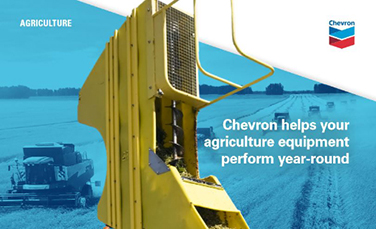 Chevron lubricants are formulated to help your ag equipment perform year-round, from planting season to peak harvest

Fast facts
Supported equipment types







Extended drain capabilities
Proven field performance for on-highway drain intervals of 500,000 miles and greater.
Excellent thermal and oxidation stability
The synthetic hydrocarbon base oil used in this product provides outstanding stability.
A high viscosity index and low pour point
The performance of the synthetic hydrocarbon base stock provides extremely broad operating temperature ranges when compared with conventional mineral oil based lubricants.
Delo Syn-Trans HD is recommended for service fill of heavy duty manual transmissions, such as those manufactured by Eaton, Meritor, and Mack.
This product is not recommended for use as an engine crankcase oil.
Delo® ELC Antifreeze/Coolant
Delo® Syn-Trans XE SAE 75W-90
Delo® Syn-Gear XDM SAE 75W-90
To better understand your business needs, we've created this tool to help us find the right product for you.
Learn how you can improve your operation's reliability with an on-site lubrication assessment.
Keep your equipment running better longer with LubeWatch® routine testing and analysis