Engine oils
Delo® 600 ADF 15W-40
15W-40
available as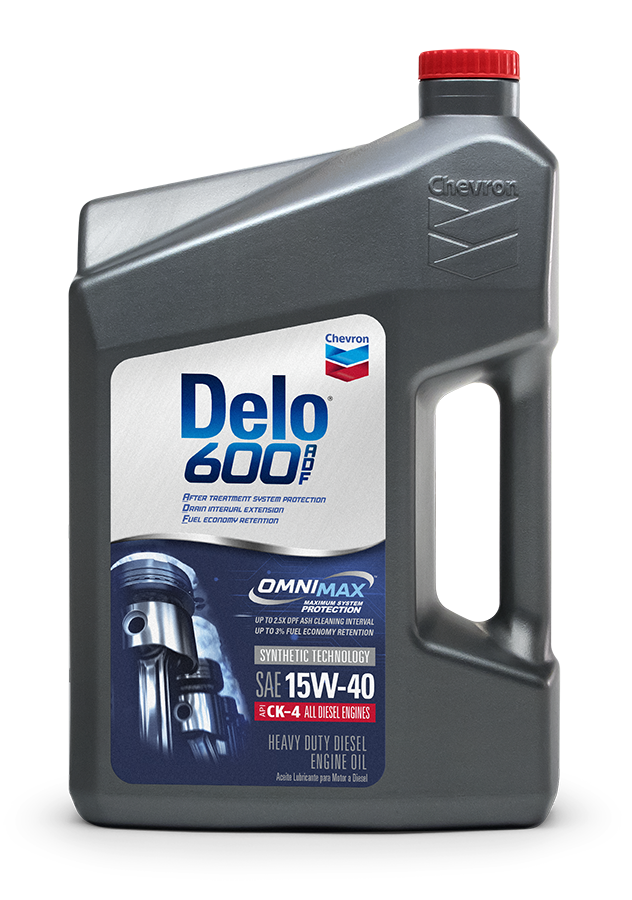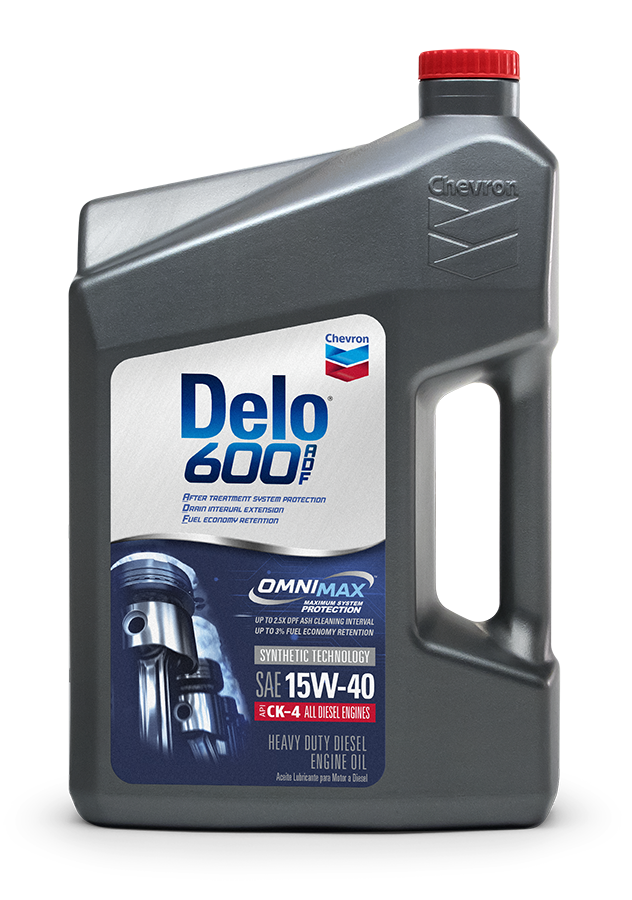 Engine oils
Delo® 600 ADF 15W-40
15W-40
available as

Delo® 600 ADF 15W-40 is recommended for Tier IV Final & 2017 greenhouse gas-compliant, naturally aspirated and turbocharged four-stroke diesel engines, in which the API CK-4 service category and 15W-40 viscosity grade are recommended.
Where to buy ›

Certified clean - ensure your lubricants meet OEM cleanliness requirements to help you minimize downtime, reduce maintenance costs and extend equipment life.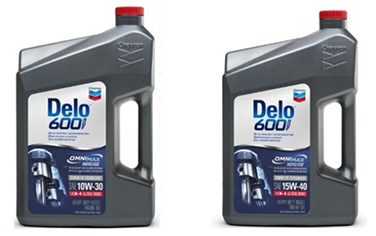 Delo® 600 ADF : A New Standard in Engine and After-treatment System Protection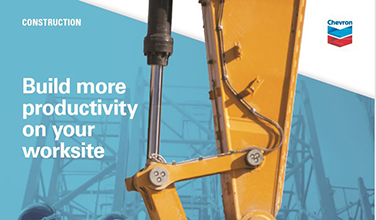 Lubricants for the Construction Industry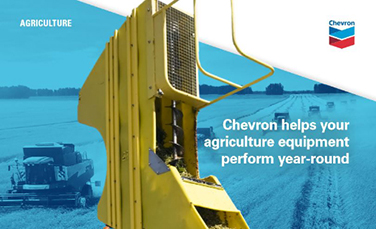 Chevron lubricants are formulated to help your ag equipment perform year-round, from planting season to peak harvest

Fast facts
Supported equipment types


Delo® 600 ADF 15W-40 ISOCLEAN Certified Lubricant with OMNIMAX is an API CK-4 performance heavy-duty engine oil, specifically formulated for off- and onhighway applications, including Tier IV Final and 2017 greenhouse gas-compliant (GHG 2017) engines with lower CO2 emissions, as well as EPA 2010 compliant low emission diesel engines with Selective Catalytic Reduction (SCR), Diesel Particulate Filter (DPF) and Exhaust Gas Recirculation (EGR) systems, calling for API CK-4.

OMNIMAX delivers maximum system protection to both the engine and the emissions system. This allencompassing protection helps drastically reduce the rate of DPF clogging to deliver extended DPF(1) service life and industry-redefining fuel economy retention.

Delo® 600 ADF 15W-40 ISOCLEAN Certified Lubricant delivers value through:
Ready to use
Enables users to meet stringent original equipment manufacturers' cleanliness standards for fill lubricants.
Flexibility
ISO Cleanliness targets can be customized to fit your business application needs.
Peace of mind
Each delivery of Chevron ISOCLEAN® Certified Lubricant includes an ISOCLEAN® Certificate of Analysis.
OE fluid cleanliness requirements
Customized to meet specific equipment manufacturers' fluid cleanliness requirements.
Extended Emission Control System Interval
Provides more than two times diesel particulate filter (DPF) service interval for minimal downtime and cleaning, thus managing your maintenance costs.
Maintain Fuel Economy Longer
Less metallic additive ash build-up in DPF means less fuel consumed for regeneration and less DPF back pressure to help maintain fuel economy.
Exceptional Deposit Control
Provides high performance piston deposit control and turbocharger protection due to its superb oxidation performance. Its high performing detergent and dispersant additives provide excellent diesel engine component protection.
Superb Long Drain Performance
Formulated for exceptional long oil drain protection for both on and off-road diesel engines.
Minimized Operating Costs
Exceptional soot dispersancy and wear control. Cylinders, pistons, rings, and valve train components are well protected against wear and corrosion, providing optimum service life and minimal maintenance. Contributes to maximum equipment utilization and minimal downtime.
Warranty Plus Protection
Bumper-to-bumper warranty protection from the engine to the drive train. Payment for Chevron lubricant-related damage to your equipment, including parts and labor.2 Problem resolution and technical advice from Chevron's lubrication experts.
Access to Chevron's Lubrication and Industry Knowledge
Helps maximize your bottom line business results. 
Delo 600 ADF 15W-40  is an API CK-4 heavy duty engine oil specifically formulated for on-highway applications, including 2017 greenhouse gas (GHG 17) compliant diesel engines with lower CO2 emissions, in addition to 2010 compliant low emission diesel engines with Selective Catalytic Reduction (SCR), Diesel Particulate Filter (DPF) and Exhaust Gas Recirculation (EGR) systems calling for 15W-40 premium heavy duty motor oil.

HDAX® 5100 Ashless Gas Engine Oil
HDAX® 6500 LFG Gas Engine Oil
Delo® XLC Antifreeze/Coolant
Delo® ELC Antifreeze/Coolant
To better understand your business needs, we've created this tool to help us find the right product for you.
Delo means efficiency. Fuel economy without sacrificing engine protection. Save money, and lower GHG emissions
Learn how you can improve your operation's reliability with an on-site lubrication assessment.
Keep your equipment running better longer with LubeWatch® routine testing and analysis