Off highway heavy duty
Delo® TorqForce
SAE 10W, 30, 50, 60
available as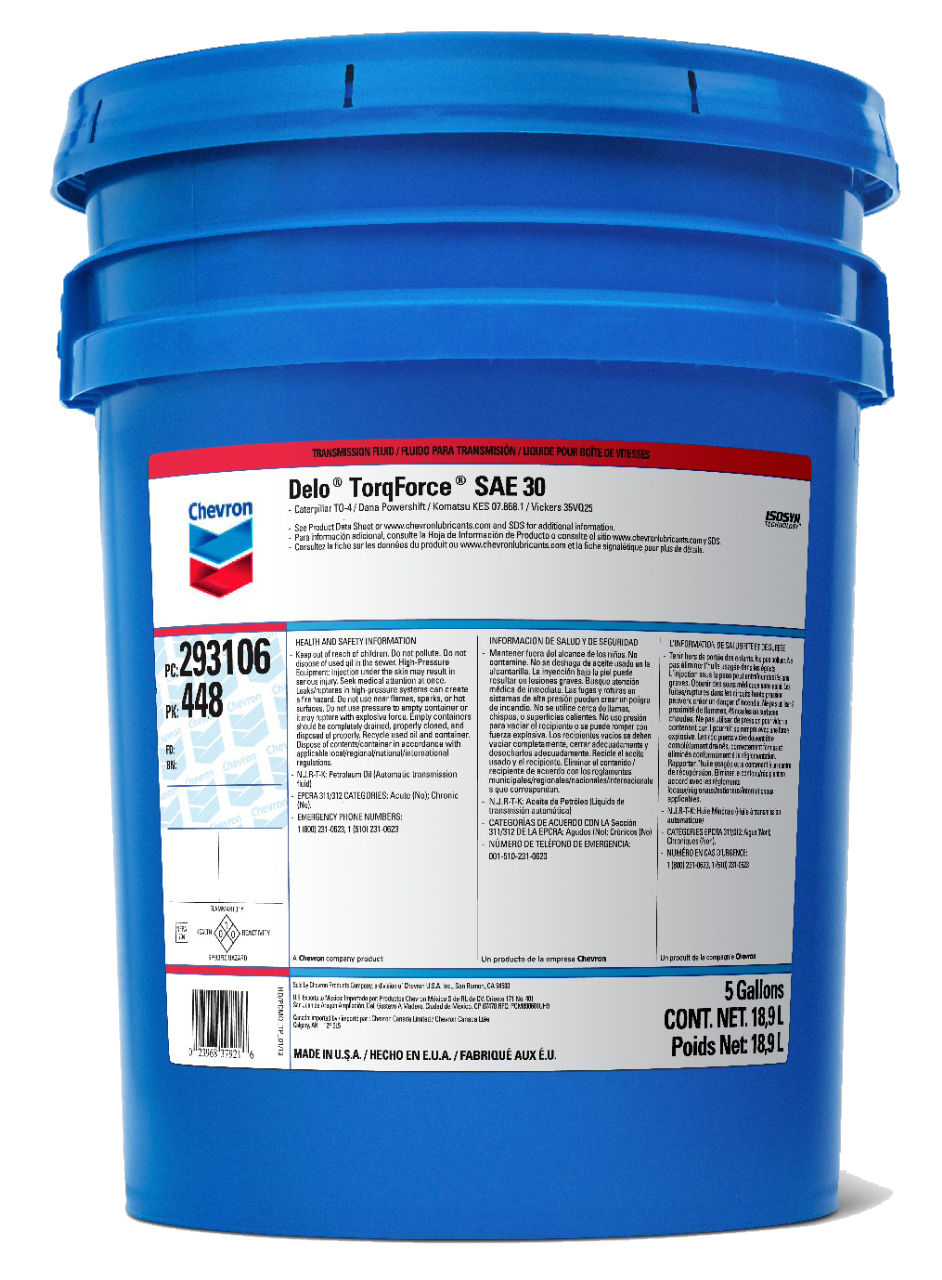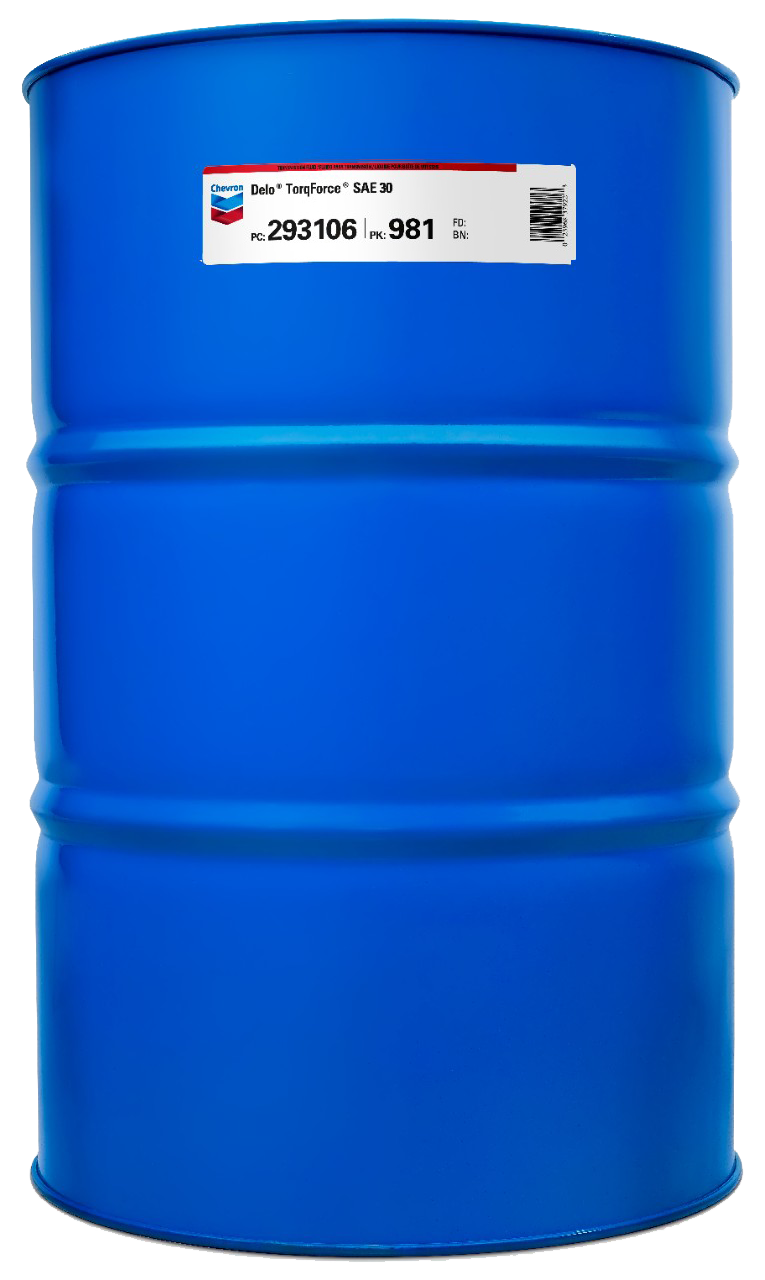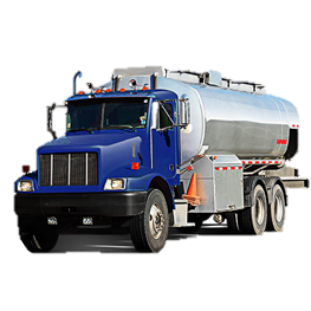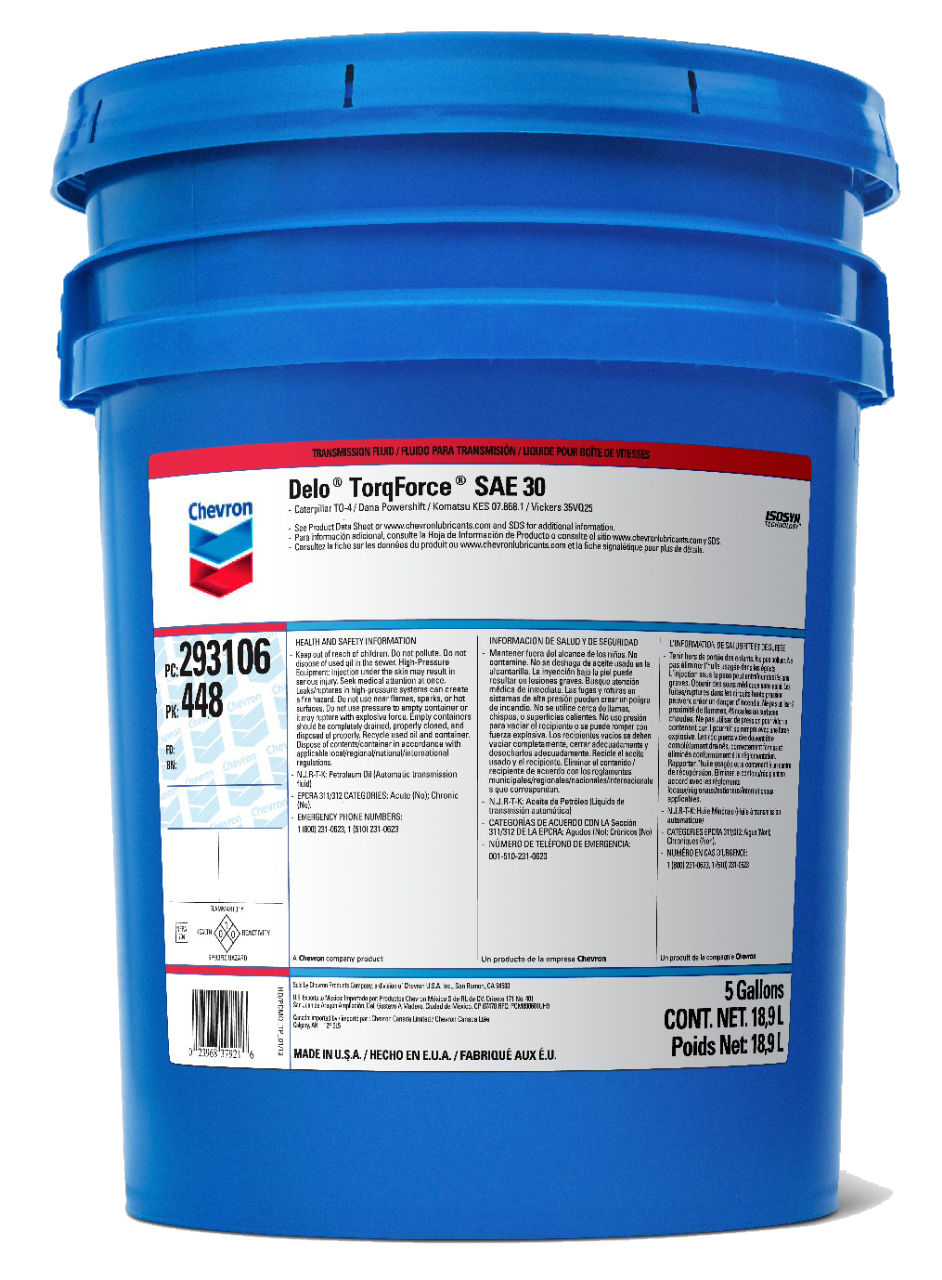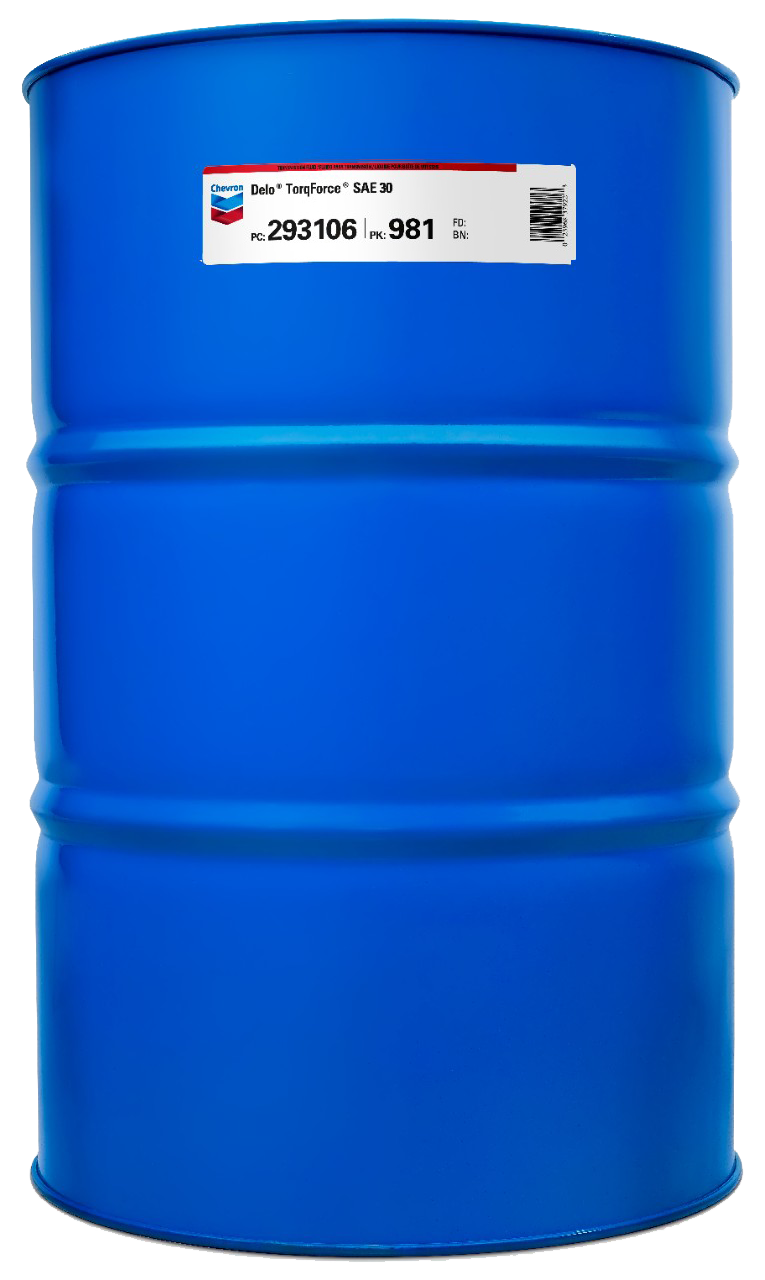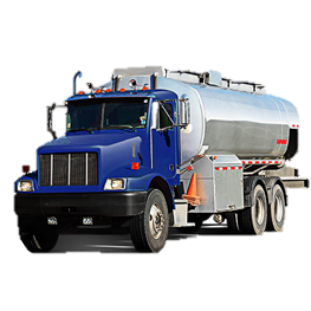 Off highway heavy duty
Delo® TorqForce
SAE 10W, 30, 50, 60
available as

Delo® TorqForce® products are high performance lubricants designed for use in transmissions, final drives, and hydraulic systems.
Where to buy ›

Certified clean - ensure your lubricants meet OEM cleanliness requirements to help you minimize downtime, reduce maintenance costs and extend equipment life.
Fast facts
Supported equipment types





Delo TorqForce products deliver value through:
Long equipment life
Special additives help protect metal surfaces against scuffing and wear even under severe operating conditions of high temperature and high load.
Smooth operation
Excellent frictional control helps prevent clutch slippage and offers quiet and efficient action of transmission and brakes while minimizing wear.
Minimal downtime
Good compatibility with seals, O-rings, and packing materials maintains their good condition and keeps leakage at a minimum. 
Improved filterability
Delo TorqForce is formulated with special additive chemistry that allows for ultra-fine filtration which provides exceptional fluid cleanliness and equipment reliability performance. 
Long oil life
Outstanding ability of the base stock to withstand oxidation at high operating temperatures results in maximum service life for the oil.
Reliable operation
Formulated to keep metal parts clean and free of varnish and sludge deposits that could result in premature breakdown.
Minimizing weather and storage concerns
Protects against rust and corrosion of highly finished precision parts when operating in humid conditions and during seasonal shutdown periods.
Warranty Plus protection
Bumper-to-bumper warranty protection from the engine to the drive train. Payment for Chevron lubricant-related damage to your equipment, including parts and labor.1 Problem resolution and technical advice from Chevron's lubrication experts.
Delo® TorqForce® products are recommended for use in Caterpillar, Komatsu, transmissions, final drives, and wet brakes, and in Allison, Dana Powershift, Tremec/ TTC, Vickers and ZF transmissions, torque converters, and hydraulic systems.

Under normal ambient temperatures, hydraulic systems will use the SAE 10W viscosity grade. SAE 10W and 30 are recommended for mobile hydraulic systems where operating requirements are severe.

Transmissions will use the SAE 30 viscosity grade. Delo TorqForce products are also recommended for heavy duty off highway automatic transmissions requiring an SAE 10W, 30, 50 or 60 fluid.

Final drives will use the SAE 50 viscosity grade at normal temperatures and the SAE 60 at high ambient temperatures.

In order to meet Caterpillar specifications, Delo TorqForce products are not friction modified. Thus, they are not recommended for equipment made by other OEMs who require friction modified fluids in order to assure smooth and quiet brake operation. For example, many farm tractor OEMs require fluids such as Chevron 1000 THF in order to eliminate brake noise.

Delo TorqForce products are approved for:

• ZF TE-ML 03C (SAE 10W, 30)
• ZF TE-ML 07F (SAE 30)

Delo TorqForce products meet:

• requirements of Allison C-4 (SAE 10W, 30)
• service requirements of Caterpillar TO-4

Delo TorqForce products are recommended for:

• Dana Powershift (SAE 10W, 30)
• Komatsu KES 07.868.1
• Komatsu Dresser
• Tremec/TTC
• Vickers 35VQ25 (SAE 10W, 30)

Do not use in high pressure systems in the vicinity of flames, sparks and hot surfaces. Use only in well ventilated areas. Keep container closed.