Coolants & antifreezes
Delo® ELC Advanced Antifreeze/Coolant 50/50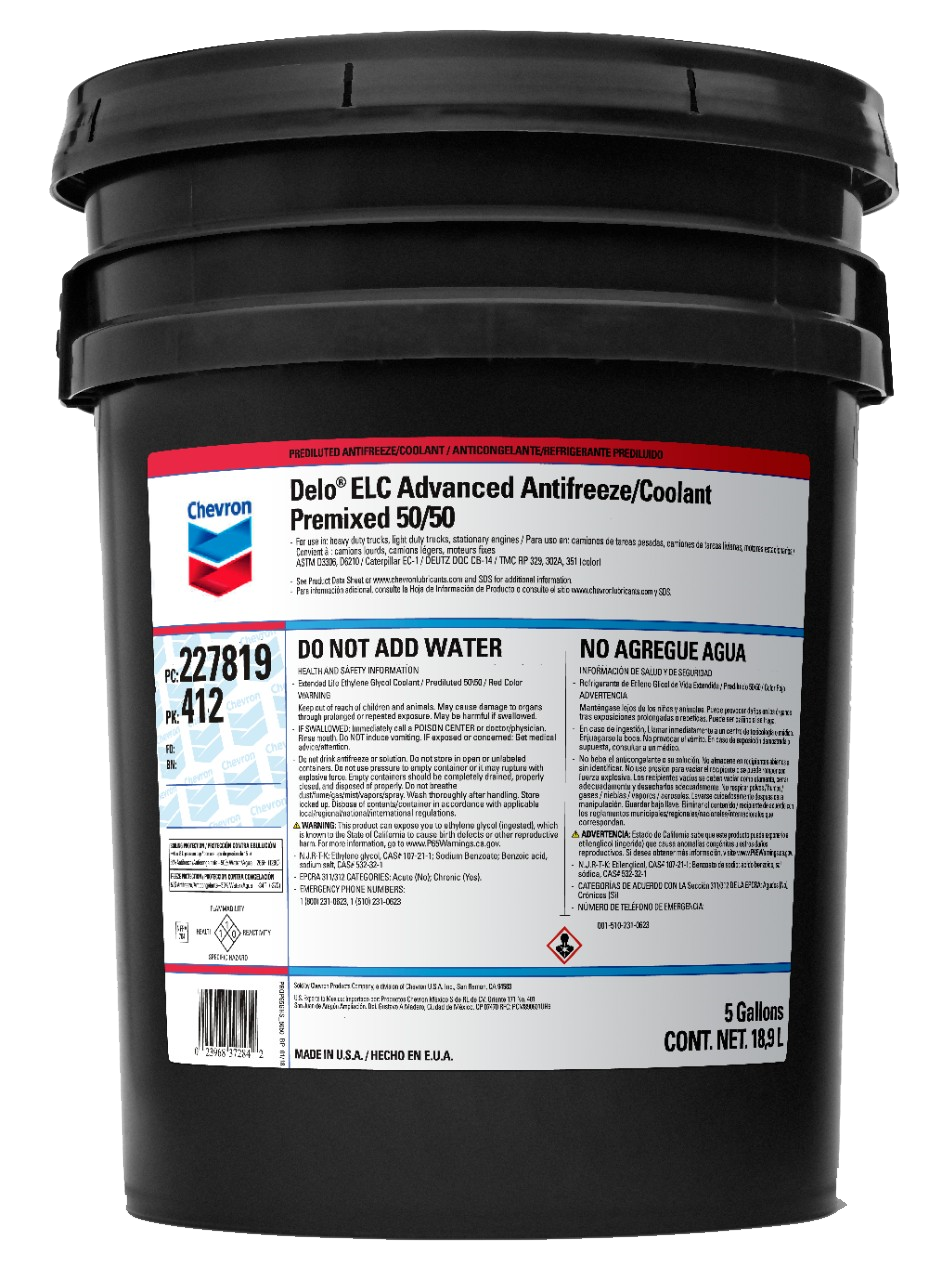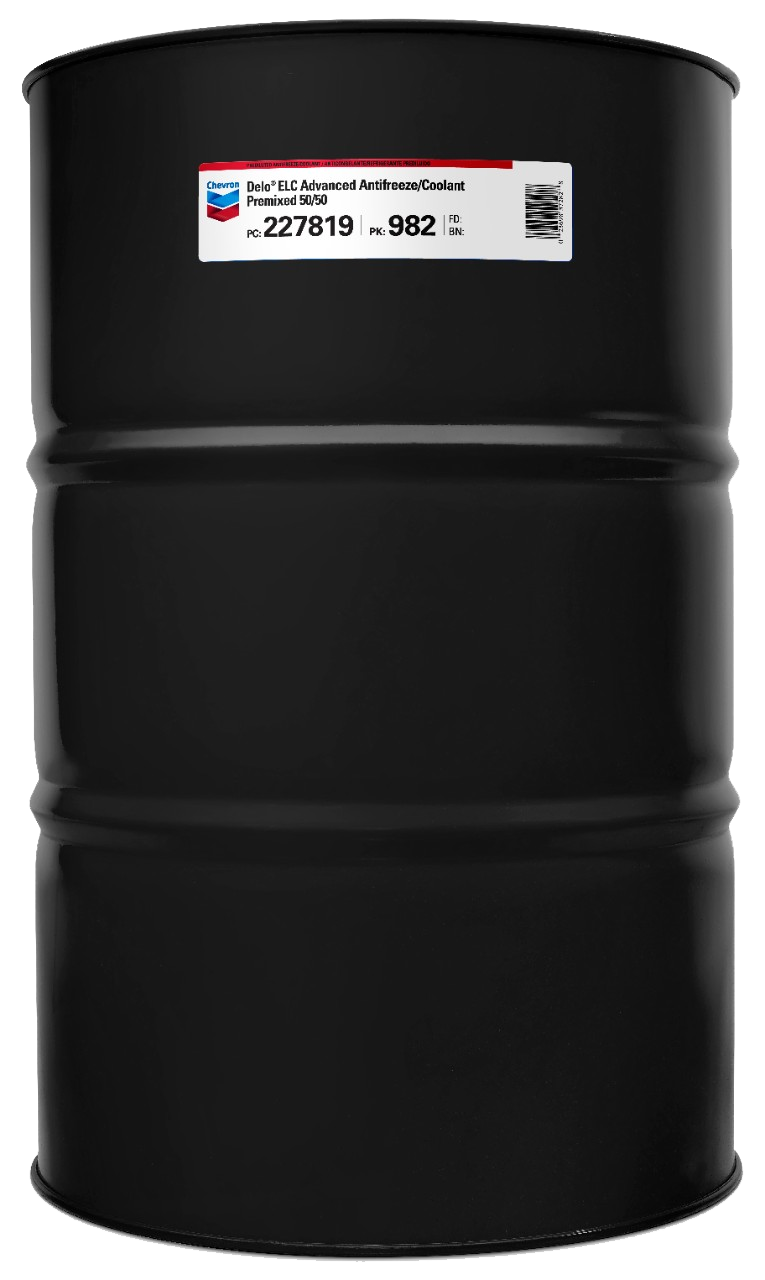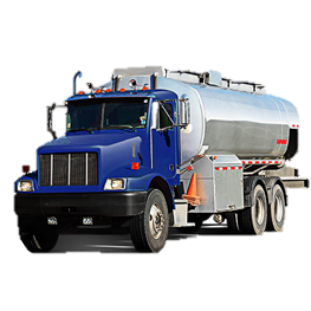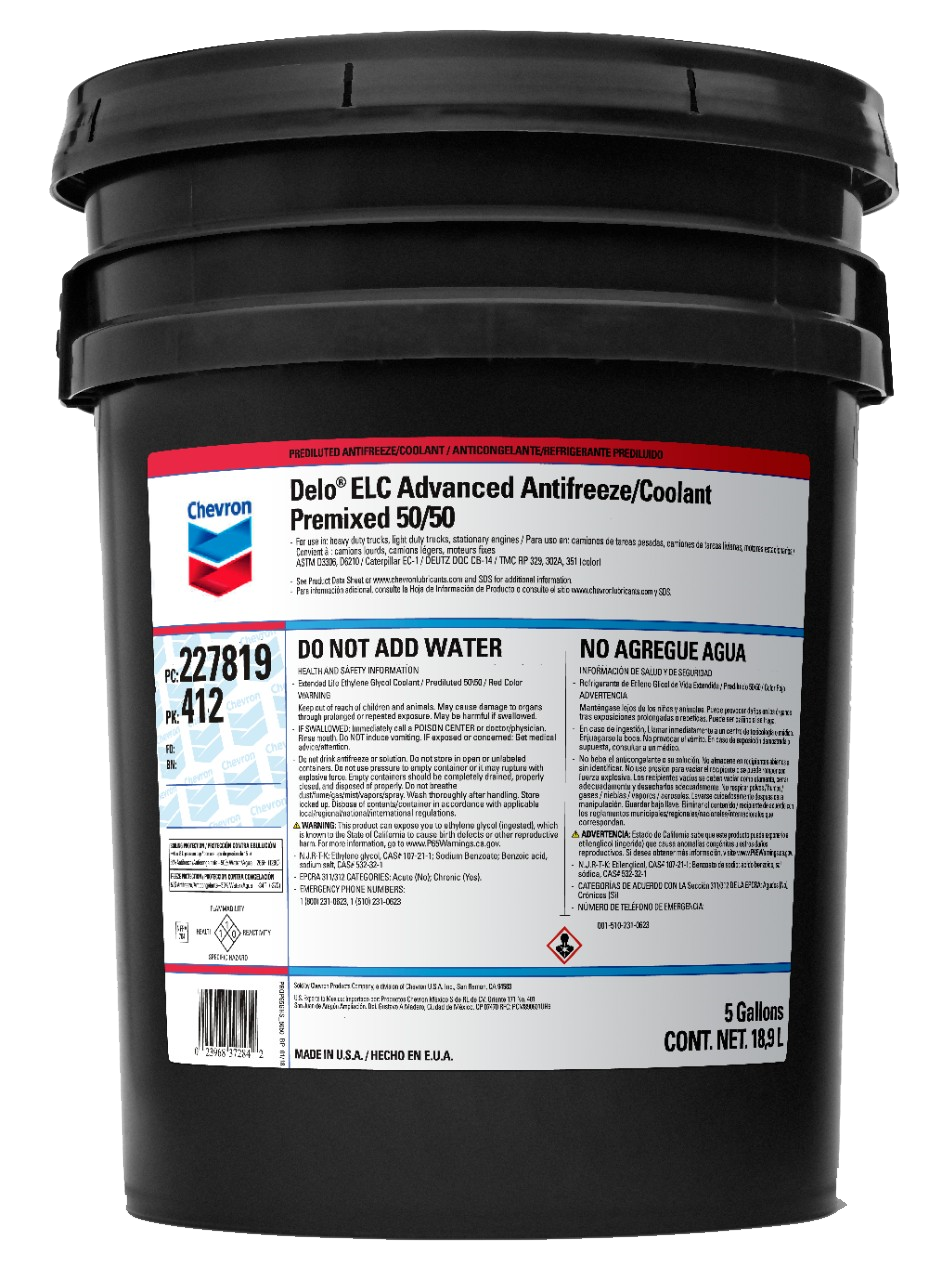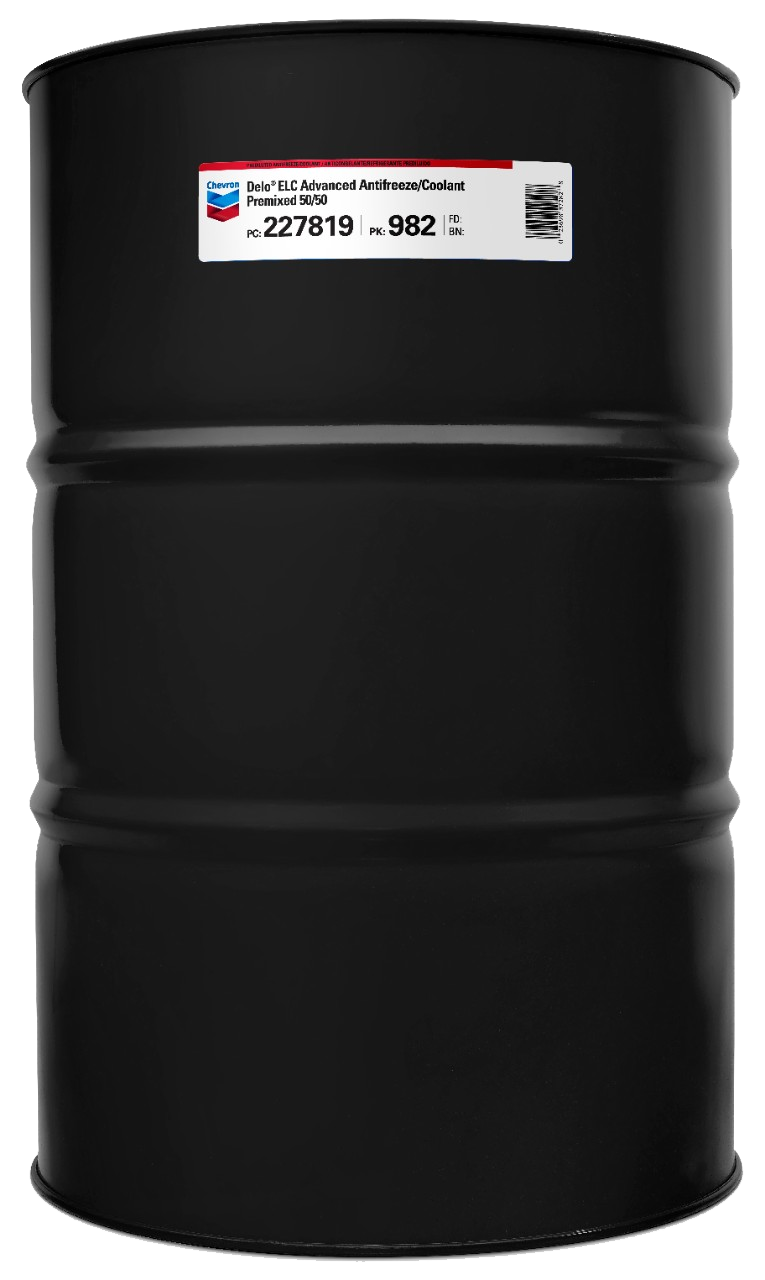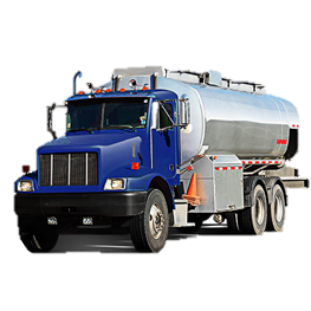 Coolants & antifreezes
Delo® ELC Advanced Antifreeze/Coolant 50/50
Delo ELC Advanced products are recommended for use in a wide variety of cooling system applications, including on-road, off-road and stationary engine applications. The products are also recommended in mixed fleet applications where heavy duty and light duty trucks are present.
Where to buy ›
Fast facts
Supported equipment types





Excellent Aluminum Protection — Compatibility with CAB brazed material and fast passivator properties. Effective at protecting aluminum in high temperature applications and eliminating nitrite depletion to provide optimal cooling system performance.
Better pH Stability
Unique inhibitor system neutralizes the drivers of pH shift in coolants.
Improved Elastometer Compatibility
Improved mix of inhibitors package.
Excellent Hardware Life
 Improved liner pitting performance than previous generation ELC coolants. Delo ELC Advanced shows significant improvement in surpassing the ASTM D 7583 John Deere coolant cavitation test. 
Managing Costs
Helps eliminate the cost of using SCAs (supplemental coolant additives), regular testing and the manpower required to perform these tasks, effectively eliminating those costs when compared to conventional or fully formulated coolants.
Long Service Life
Service life of 1,000,000 miles / 1,600,000 km on-road use / 20,000 hours off-highway use, or 8 years.
Optimal Cooling System Operation
No gel or deposit formation. Silicates and other SCA deposits can reduce heat transfer and increase downtime due to over-heating. 
Variable Applications
Recommended for use in on-road, off-road and stationary engine applications that call for an extended life, silicate and phosphate free formulation that contains nitrite and molybdate. Can be used in engines using variable fuel types and variable emission control protocols. Check with your OEM for specific product application requirements.
Recommended applications for Delo® ELC Advanced Antifreeze/Coolant products: Heavy duty engines regardless of fuel type or environmental controls being used where the OEM recommends a silicate free, extended life coolant that contains nitrites; Mixed fleets where both light duty and heavy duty trucks are present; Stationary engine applications regardless of fuel type being used; Marine cooling systems where freeze protection is needed and a nitrite containing coolant is recommended
Delo® ELC PG Antifreeze/Coolant
Delo® XLC Antifreeze/Coolant
Delo® 400 XLE SAE 15W-40 (Synthetic Technology)
Delo® 400 XLE 10W-30 SynBlend
To better understand your business needs, we've created this tool to help us find the right product for you.
Delo means efficiency. Fuel economy without sacrificing engine protection. Save money, and lower GHG emissions