Engine oils
Delo® 710 LS
SAE 20W-40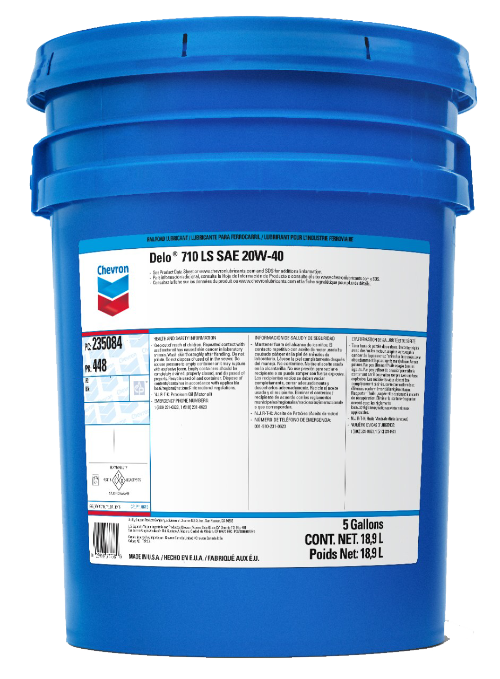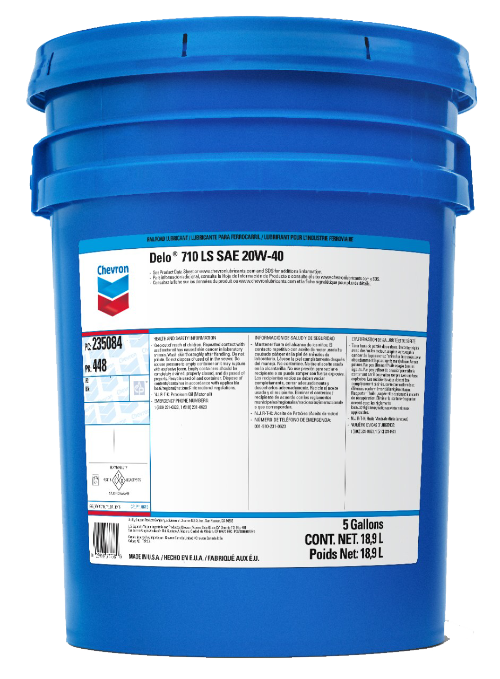 Engine oils
Delo® 710 LS
SAE 20W-40
Delo® 710 LS products are industry leading, premium diesel engine oils for use in GE and EMD Tier 4 engines in marine, railroad and power generation applications. Delo 710 LS SAE 20W-40 and SAE 40 have approvals for LMOA Generation 7 Designate for use in GE engines and Delo 710 LS SAE 20W-40 has Progress Rail approval for use in EMD engines.
Where to buy ›
Fast facts
Supported equipment types


Delo 710 LS products deliver value and long engine life through:
Helps maximize engine cleanliness
Exhaust system and turbocharger deposit control
SAE 20W-40 helps provide a 15% to 25%1 oil consumption reduction vs. monograde engine oils
Excellent Oxidation stability, soot dispersancy and base retention for long oil life with newly designed low consumption power assemblies
Formulated specifically for engines using Low Sulfur and Ultra Low Sulfur Fuels
Delo 710 LS is recommended for diesel engines using LSD or ULSD fuels where Zn-free oils are required in the following applications:

• Railroad
• Marine
• Offshore Drilling and Production
• Stationary Power Generation

Delo 710 LS benefits:

• Designed for low and ultra low sulfur fuels
• Formulated for GE and EMD engines used in a wide range of railroad, inland marine and stationary engines
• Uses an optimized ash content and additive formulation with advanced dispersant technology
• Helps minimize exhaust system and turbo-charger deposits
• Zinc free, Phosphorus free, Non-chlorinated
• Compatible with earlier generation GE approved engine oils

Delo® ELC Antifreeze/Coolant
To better understand your business needs, we've created this tool to help us find the right product for you.
Learn how you can improve your operation's reliability with an on-site lubrication assessment.
Keep your equipment running better longer with LubeWatch® routine testing and analysis