Transmission/Gear oils
Havoline® Full Synthetic Multi-Vehicle ATF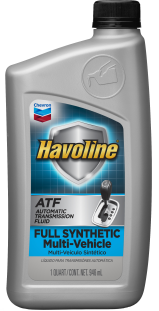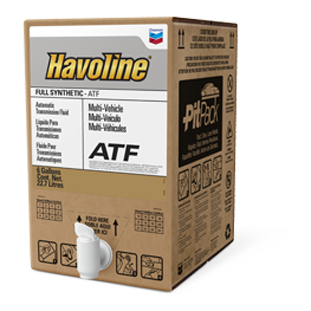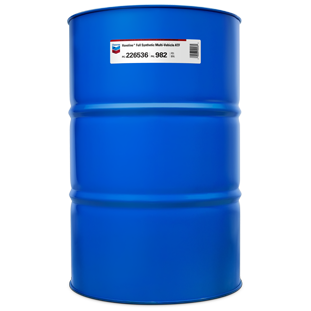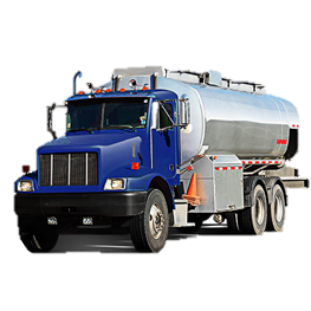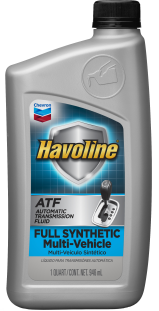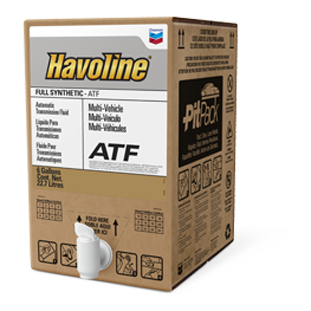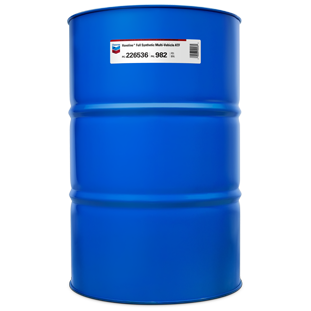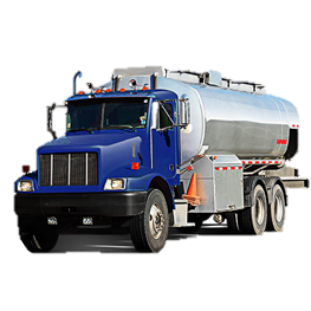 Transmission/Gear oils
Havoline® Full Synthetic Multi-Vehicle ATF
A premium quality synthetic fluid for modern 6+ speed automatic transmissions in a wide range of domestic and imported vehicles. Uses technology  approved by GM for transmissions specifying DEXRON® -VI fluid. "
Where to buy ›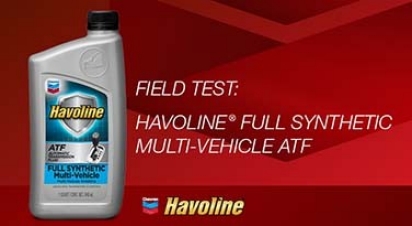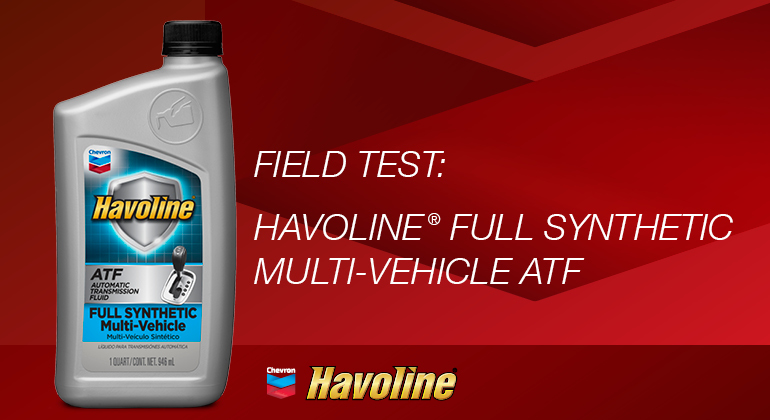 There are few conditions as harsh on a car as the Nevada desert. See how Havoline Full Synthetic Multi-Vehicle keeps parts looking and running like new in that very environment.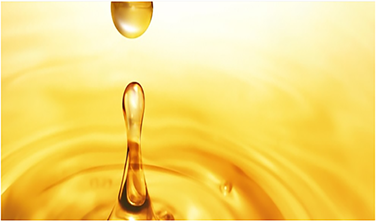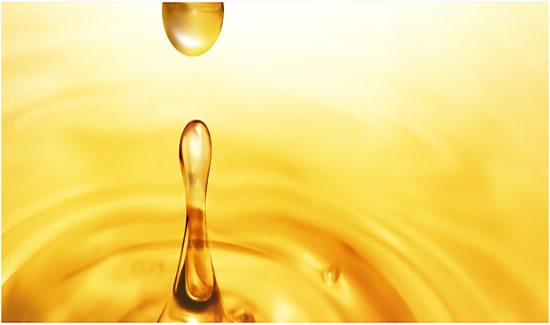 Base oil basics: quality starts at the base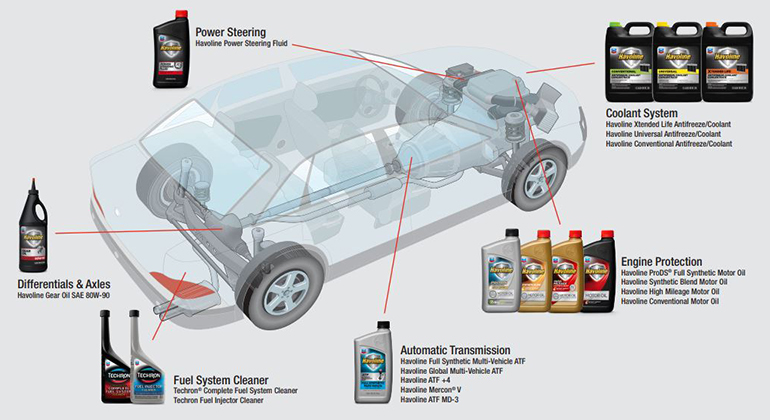 Havoline® Full Synthetic Multi-Vehicle ATF is a premium quality synthetic transmission fluid that is recommended for most modern 6+ speed automatic transmissions. 
Fast facts
Supported equipment types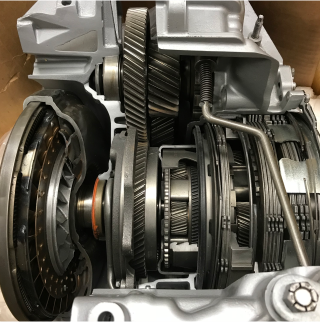 For modern automatic transmissions
Minimized inventory cost by having one premium ATF that can be used for the vast majority of modern automatic transmissions on the road today, without the need for supplemental additives or top treats 
Maximum equipment life with an advanced formula that protects against wear, corrosion, and the formation of lacquers, sludge or other harmful deposits
Extended drain intervals because of improved oxidation resistance 
Improved fuel economy relative to conventional fluids because of lower viscous drag
Warranty coverage as an officially approved General Motors DEXRON-VI fluid 
Backward compatibility with all previous General Motors DEXRON recommendations
Havoline®  Full Synthetic Multi-Vehicle ATF has been formulated and tested for a wide variety of domestic and import ATF specifications, in both high- and low-viscosity applications. It is approved by General Motors in automatic transmissions and automatic transaxles where a DEXRON®-VI fluid is specified (Model Years 2006 and newer) and is backward compatible in transmissions calling for DEXRON®-II or DEXRON®-III fluids.
Personal/Recreational vehicles
Havoline® Gear Oil
Personal/Recreational vehicles
Havoline® High Mileage Synthetic Technology Motor Oil
Personal/Recreational vehicles
Havoline® PRO-DS® Full Synthetic Motor Oil
Personal/Recreational vehicles
Havoline® Global Multi-Vehicle ATF
Personal/Recreational vehicles
Havoline® Synthetic Technology Motor Oil