The Top 10 Factors in Choosing the Optimal Lubricant
Download Whitepaper to know what to consider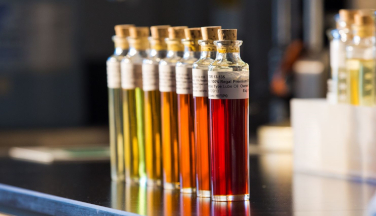 Anyone involved in equipment maintenance or machinery lubrication knows that selecting the optimal lubricant for specific applications has become more challenging. OEMs are designing modern equipment for increased efficiency, speed and performance, with tighter clearances between moving parts and a tendency to run at higher temperatures. As a result, there is a wider range of lubricant formulations on the market. How do you choose the right one with confidence?
To guide you in the process, we've put together a white paper, "Selecting the Optimal Lubricants for Industrial Applications: The Top 10 Factors in Your Decision." As the title suggests, it spells out the primary considerations in the lubricant selection process. It may surprise you that you can't always just go by the OEM's recommendation in the equipment manual. That is your starting point, but you also need to look at such factors as operating temperatures, equipment age, environmental impact, and your maintenance program. Another primary consideration is consolidation due to budget constraints, as it may not be feasible to keep a variety of oils on hand for the various applications in your operation.
Our white paper will walk you through all these considerations. It also takes a deeper dive into lubricant cleanliness and measures that you can take to avoid potentially damaging lubricant contamination.
Of course, we would always recommend that you consult a knowledgeable lubrication specialist and work with your suppliers for guidance. The purpose of this paper is to equip you with enough knowledge to ask the right questions so you're not going into those conversations cold.  
Proper lubrication is essential not only to equipment performance, reliability and longevity, but also to energy consumption and overall operating efficiency, which translates to profitability. That's why it is important to understand the key considerations in identifying the optimal lubricant for any application.  Download our white paper for help in making informed decisions.