Approved by leading automakers
Chevron Havoline® is recommended for use in Japanese, American and European cars. Havoline motor oils meet the stringent approval requirements set by the following automakers: GM, Ford, Chrysler, Porsche, BMW, Mercedes-Benz, VW, and Fiat
Chevron Havoline® motor oils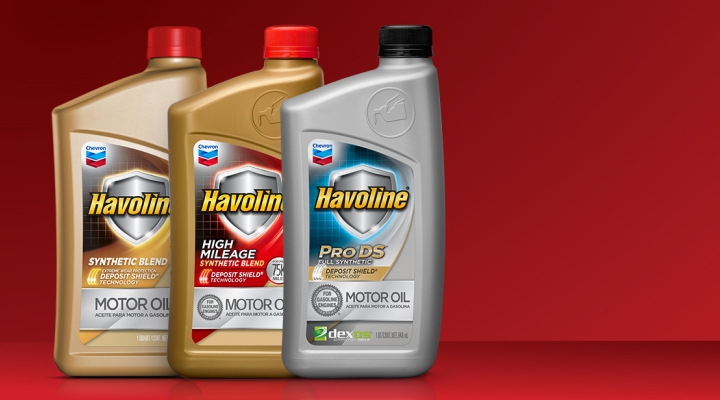 Find a product that's right for you
It's important to find the right oil for optimal performance. That's why we offer different motor oil formulas for your vehicle's unique needs. To help tell you how to best protect it, we just need to know a bit more about your vehicle.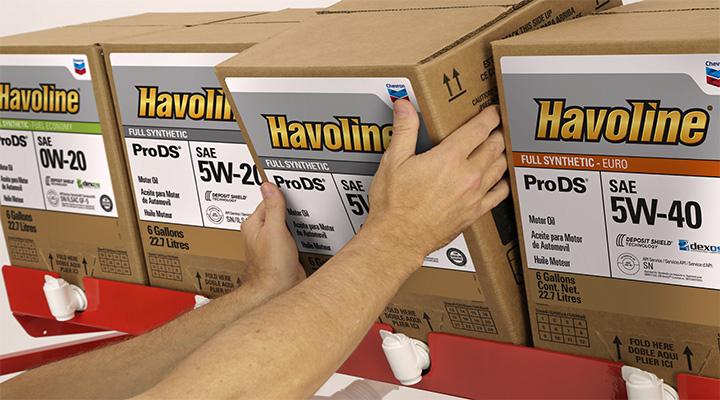 The same Chevron Havoline® premium motor oil (that used to come in quart bottles) just packaged in a 6-gallon box, the equivalent of 24-quart bottles. Each PitPack box saves 89% plastic, or 21 quart bottles from going into the waste stream. And the outer carton is 100% recyclable. Now that's doing something good for the environment.

Dexos1 is a specification granted by GM to motor oils that not only meet a wide array of demanding industry and internal testing requirements, but also prove they can operate in the most extreme conditions.
This is because many of the newer GM vehicles require more protection, have lower emissions and provide better fuel economy. 
Havoline® ProDS™ has been especially formulated to meet the new Dexos1 standards and prolong the life of modern cars with advanced engine technologies like turbochargers and gasoline direct injection.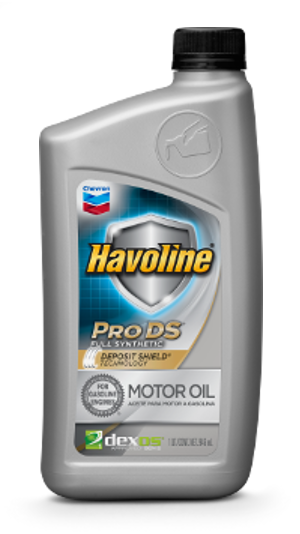 With 115 years of product advancements, Havoline® has a rich heritage.